Famously fractious singer had been suffering from ill health throughout 2017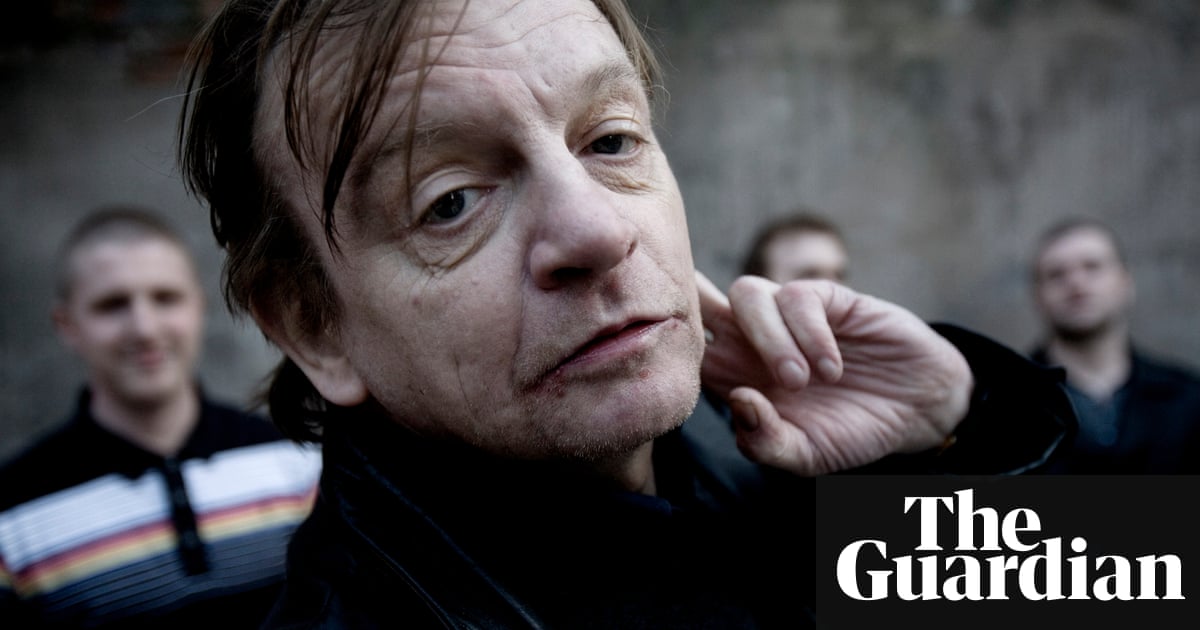 Mark E Smith, founder and lead singer with the Fall, dies aged 60
Famously fractious frontman had been suffering from ill health throughout 2017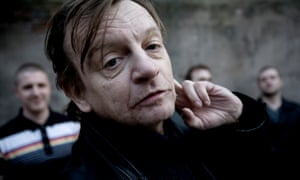 News of his death was reported on the Falls Twitter page and on the website of the bands record label, Cherry Red Records.
In August, the band cancelled shows in New York and Louisville, Kentucky, after Smith was hospitalised for issues relating to his throat, mouth and respiratory system. At the time the Falls manager, Pamela Vander, issued a statement saying: Unfortunately, it would be a gamble on his health to fly anywhere over the next couple of months. It would have been the Falls first US dates in a decade. In late December further US dates were cancelled, with Vander citing a full year of bad health as the reason.
His former wife Brix Smith Start, who played guitar in the Fall from 1983 to 1989, made a statement on Twitter. Mark defied convention and definition he was a true artist. When I arrived in Manchester a young American he introduced me to pickled onions, pubs and punk. He was my music mentor, my cultural anchor, and my first love. I feel deeply saddened by his passing, but I feel greater joy for having shared his journey.
Among the tributes paid to Smith were from writer and Haienda DJ Dave Haslam, who said: The death of Mark E Smith is news Id been dreading. One of my heroes, and a man I was proud to call a friend.
BBC Radio 6 Musics Lauren Laverne described him as one of my biggest heroes. She added: Had a nightmare interviewing him (of course) but then he put me in a song. So sharp, clever and untouchably cool.
Another 6 Music DJ, Marc Riley, joined the band as a teenager and played guitar with them from 1979 to 1983. Hearing the news while on air, he told listeners that Smith taught me a lot about life and he taught me a lot about music… The Fall were my favourite band when I joined and they were still my favourite band when I got kicked out.
Tim Burgess, of fellow Manchester band the Charlatans, said Smith was a true uncompromising musical maverick. A genius, a curmudgeon and someone whose company it was an honour to share. Mancunian presenter Terry Christian called him a colossus – the rest just chancers and careerists in comparison.
Comedian Vic Reeves wrote on Twitter: My good friend and my hero. Youll be so terribly missed by me and millions [of] others. Your words meant more to me than anyone.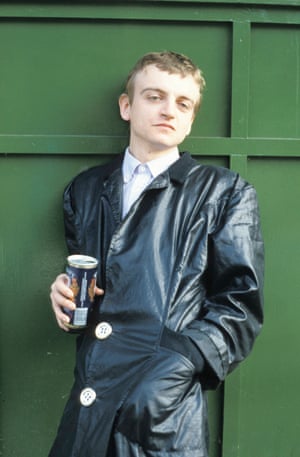 Read more: https://www.theguardian.com/music/2018/jan/24/mark-e-smith-lead-singer-with-the-fall-dies-aged-60